We believe better health is the answer.
OUR STORY
Hi, we're Kendra and Rob Benson (husband and wife), creators of ourpaleolife.com. We've sold thousands of meal plans, developed hundreds of recipes, and we love nutritional health.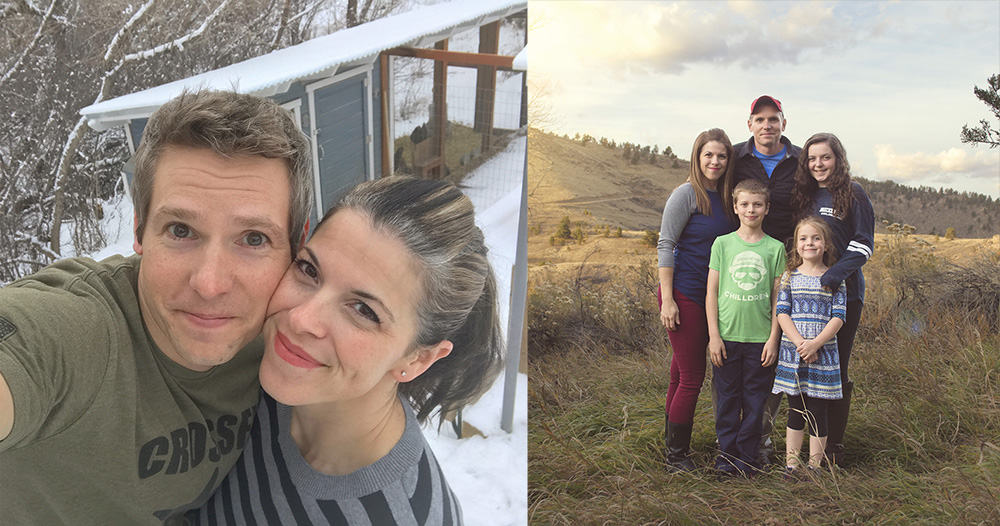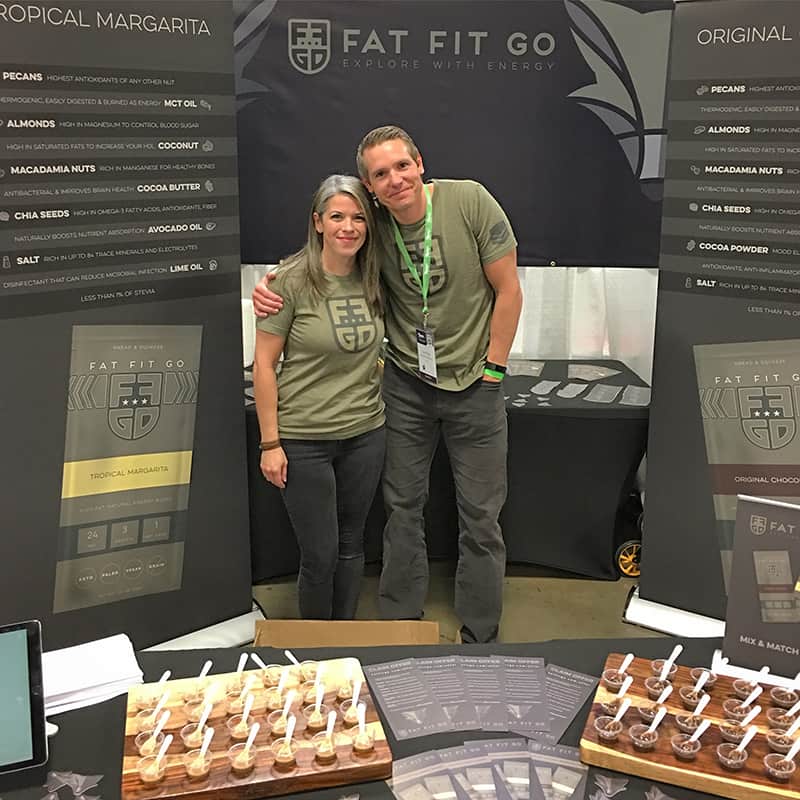 We've developed a product that's healthy, has the perfect macro count, travels well, and tastes great. We want to share with you our experience on how it came to be: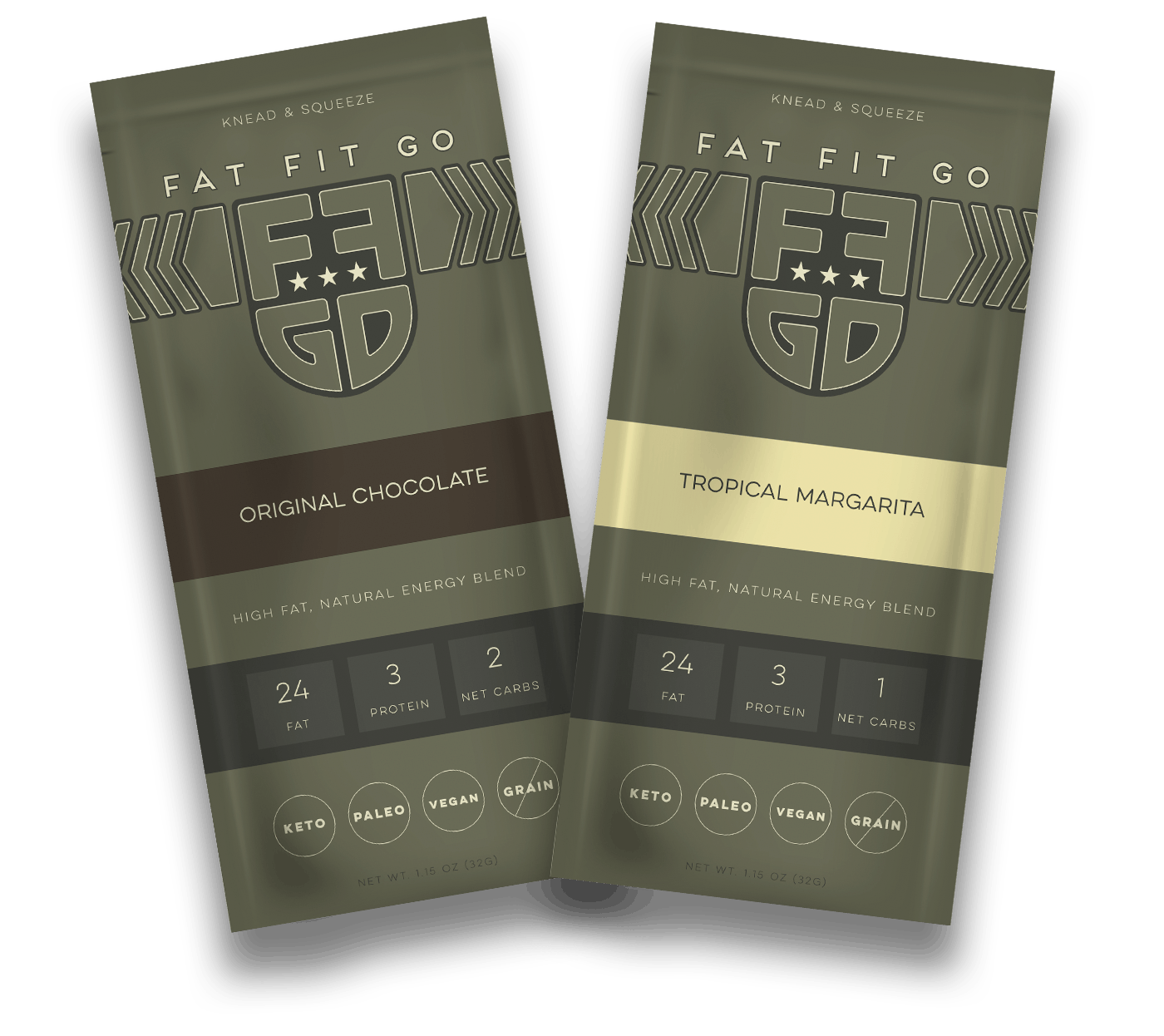 Rob's Perspective: while traveling I had a few nut/coconut butter packets and some dark chocolate tucked away and ready for my flight. I took out the coconut butter pack and… it was boring. I grabbed the dark chocolate and another nut butter packet and took a little bit of each of them. It was then that I realized it was time to have Kendra start recipe testing this concept! It seemed so obvious and I was excited. It was all I could think about. What variations could we do while keeping the nutrients and fat content right?
And if you don't know ourpaleolife.com – Kendra is a genius when it comes to creating incredible food with paleo ingredients. It's like food chemistry in our test kitchen all the time. And btw… our kitchen is in a constant testing zone. Kendra is always testing some new variation. That's why her recipes are so popular, she's got years of experience using paleo ingredients and nothing else.
With Kendra, it's like I have a really talented personal chef that understands how to work with difficult ingredients. I'm a very lucky man.
The second I got back from my trip I started pulling ingredients (we have a lot of paleo ingredients, probably every paleo ingredient at any given time). Kendra felt my excitement and we started creating the nut butters for the base and then adding in ingredients that made sense. Our first variation was incredible, on the first try! The second time, it didn't taste good, what?!?! So after hundreds of variations and multiple taste tests we landed on a flavor that I couldn't stop eating (neither could our kids). Once I had a spoonful, I needed another. This was it! We had it.
The first thought was to put this as a recipe on the site but as we thought about it, we realized that this is fairly complex and not that easy to make. It also made sense to have this in portable packs that fit in your pocket. We ordered packs online and started using them (just like a product we bought at the store). We decided then and there, if we can't live without these, that could mean this would be a really incredible product.
And Fat Fit Go was born.
We love the flavor, we love the macro count and we especially love the long list of healthy ingredients. I'm very excited for you to try Fat Fit Go and I hope you'll join us on this journey.
Kendra's perspective: After 5+ years of developing recipes for ourpaleolife.com, I've become accustomed to Rob making requests or giving me ideas on new food he'd like to try out. Being that I'm a little particular about who is in my kitchen and what things they're allowed to touch, he knows it's best to just relay the message and let me do my thing.
When he requested a complex nut/seed butter blend that needed the perfect macro count, just the right texture and consistency, as well as having MCTs in it, I was ready for the challenge. We spent countless hours in the kitchen, working side-by-side, to perfect the recipe. There were many ups and downs, sleepless nights, and times I may have wanted to throw in the towel. But I'm no quitter.
Every day after school, our kids became used to seeing a new bowl of our latest test sample on the counter. They would eagerly ask for a spoonful and then proceed to give us their honest review. Sometimes their friends would come over and do the same.
It was refreshing to have a different perspective to know if we really were heading in the right direction. When a non-paleo, non-keto kid says they really love it, you know you've hit the sweet spot.
We put a lot of thought and consideration into what ingredients to use, leaving out those that offer minimal nutritional value without compromising the flavor or consistency.
I'm so excited to have a product available that we can take with us camping, hiking, traveling, school (or anywhere!) without sacrificing our standards on nutrition and quality ingredients while staying in ketosis. The fact that we're able to share this deliciousness with all of you is just icing on the low-carb cake!
What is Fat Fit Go?
Incredibly delicious, healthy fat packets with nutrient-dense, real food ingredients. It's a product for people that care about what kind of food they put in their body.
Fat Fit Go isn't just a low carb option. Many of the "keto" products on the market are filled with garbage ingredients and may hurt your gut health. Those products might have a good macro count or be low in carbs but that doesn't mean they're good for you.
We've taken a different approach with Fat Fit Go: An incredibly delicious and crave-worthy snack with real, nutrient-dense ingredients and the right macro count. And they fit in your pocket!
You don't have to be on a ketogenic diet to enjoy the benefits of Fat Fit Go. Your body craves the nutrients available in each packet, regardless of your macro count.
Overall Health Benefits
With incredible ingredients come incredible benefits.
Manganese, copper, and magnesium
Omega-3 fatty acids
Vitamins A & E
Heart-healthy plant-based fats
Rich in Trace Minerals
High fiber to aid in digestion
Anti-inflammatory
Rich in antioxidants
A closer look at the products: