Description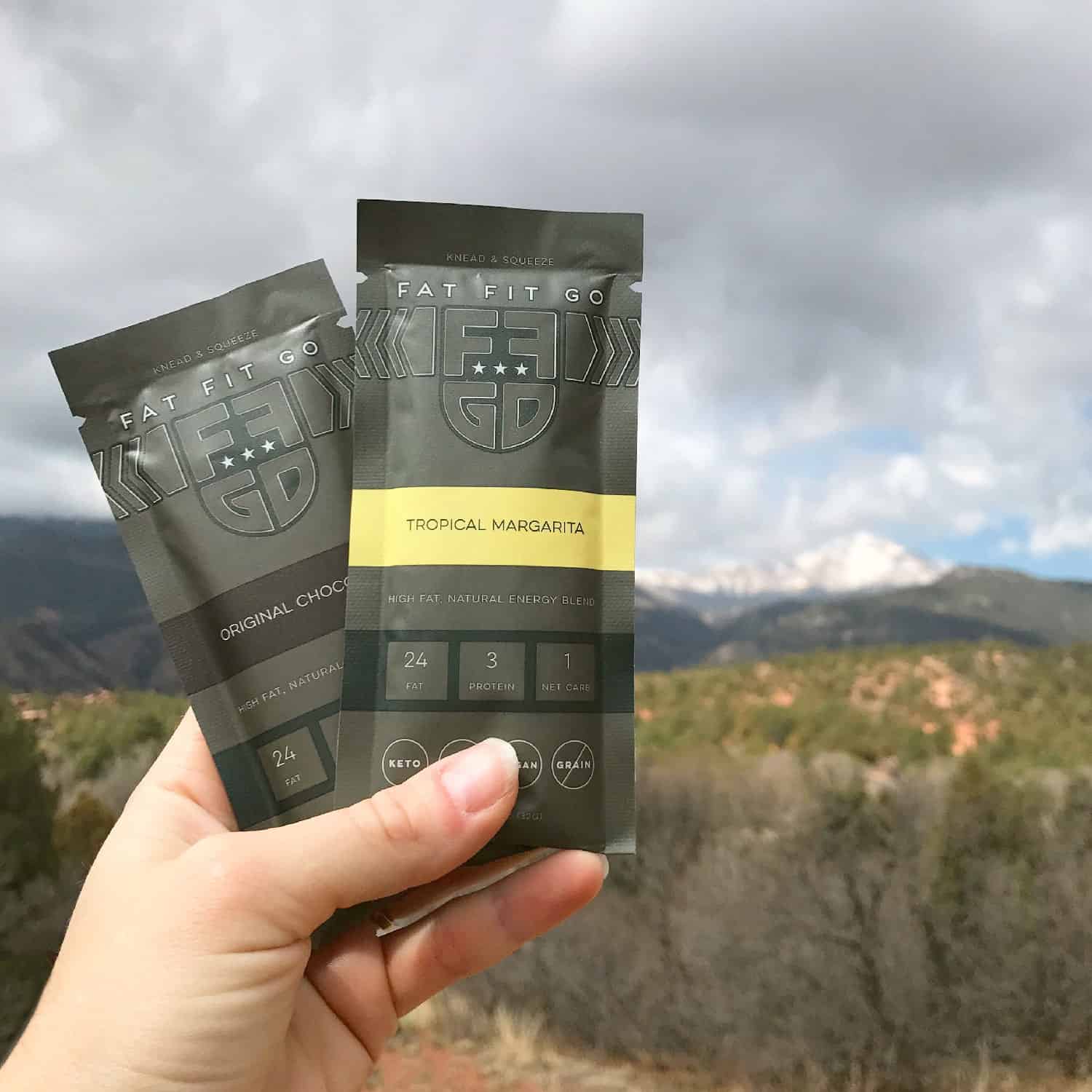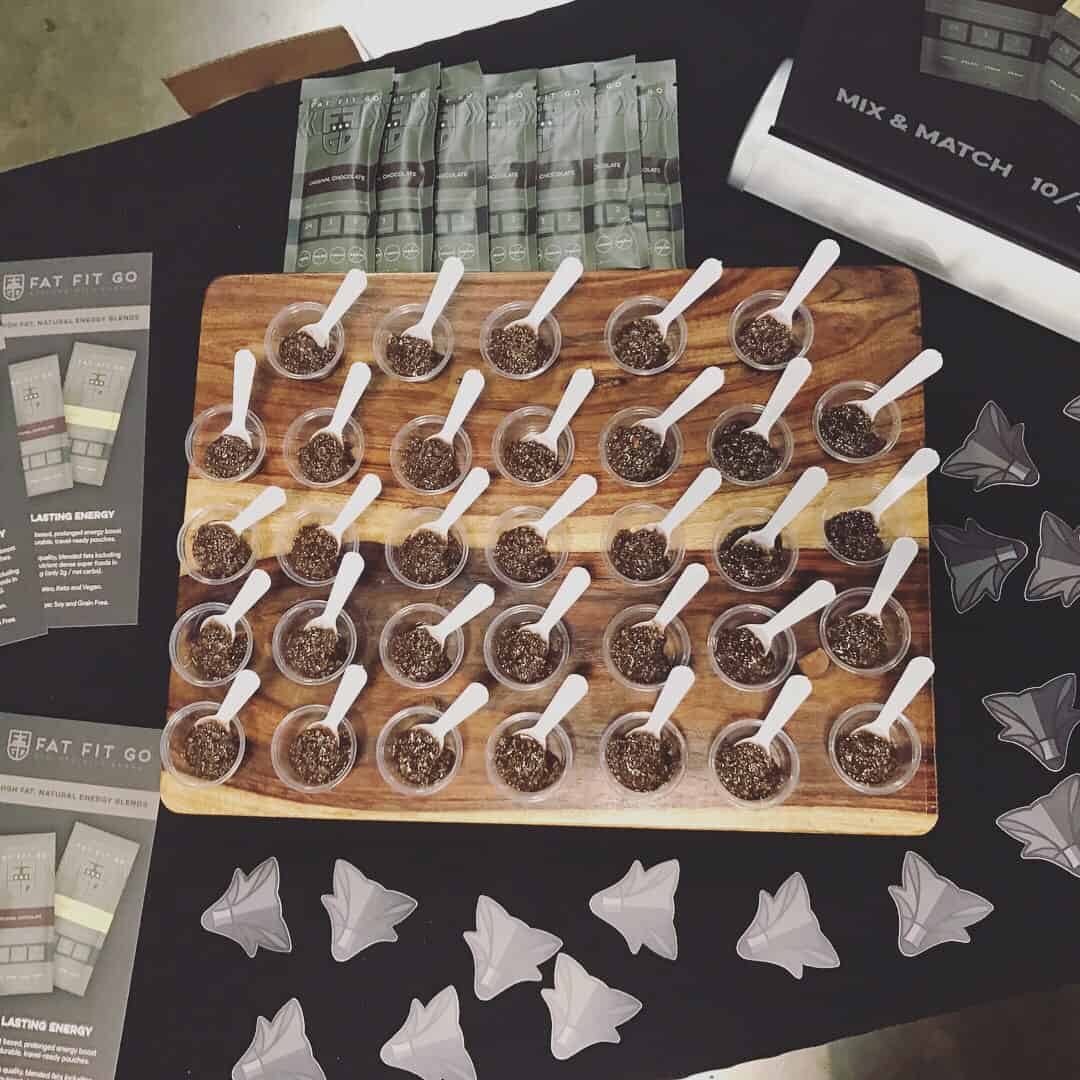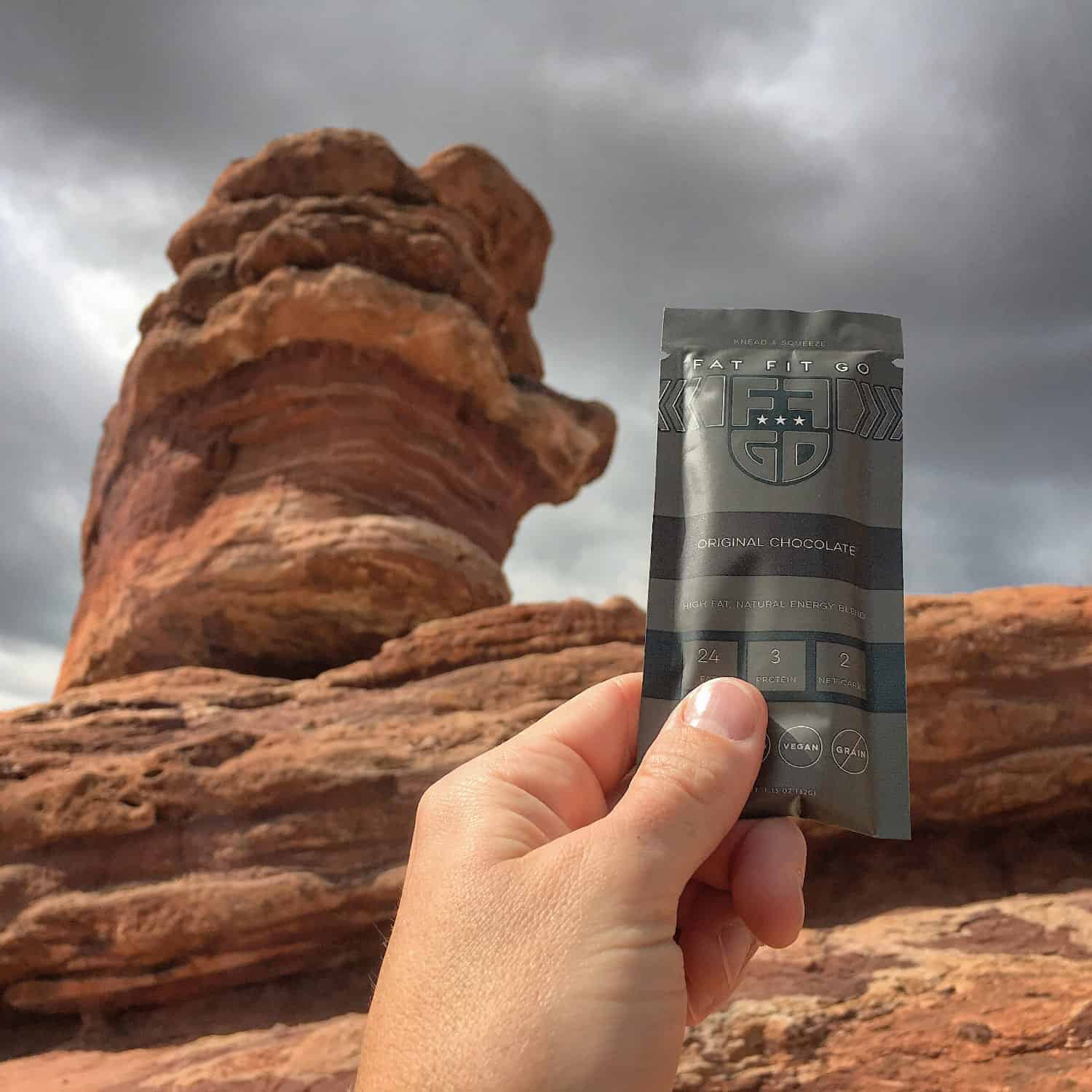 A BETTER ENERGY CHOICE
Avoid carb rich energy snack options for better and prolonged energy and health.
JUST SAY NO TO: Cane sugars, maltodextrin, fructose, wheat flour, brown rice syrup: these ingredients (and many more) are in many of the leading "energy" bars, goos, gels, gummies, and nut butters.
It's time to give your insulin production demands a rest. Sure, you'll get a brief boost of energy with sugar and carbs but it'll be followed by a crash. We've all been there, it's inevitable. This process is hard on your body and can lead to metabolic problems.
Prolonged & Sustainable Energy
Low-carb snacks can be a good option but increasing healthy fats makes things much better. Healthy, nutrient dense fats for energy. Fat Fit Go is an incredible way to get long-lasting, delicious, and healthy energy to your body and brain. No more blood glucose spikes and feeling gross and tired after your quick energy pop. Time for a change, time to feel alert, with a clear mind and the energy to get to work. Your body and brain will thank you.
Our premium Original Chocolate blend includes these high quality ingredients:
  PECANS – Highest amount of antioxidants of any nut.
  MCT OIL – Coconut derived MCT are easily digested, burned by the body for energy, and promote positive gut health.
  ALMONDS – An incredibly healthy fat containing high levels of Vitamin E.
  COCONUT – High in saturated fats (which increases HDL Cholesterol) – exactly what your body needs.
  MACADAMIA NUTS – Rich in Manganese which is good for healthy bones.
  COCOA BUTTER – Antibacterial properties that help high oil foods stay safer.
  CHIA SEEDS – An excellent source of omega-3 fatty acids, antioxidants and fiber.
  AVOCADO OIL – Naturally boosts nutrient absorption.
  COCOA POWDER – High in Phenethylamine (an anti-depressant).
  CEYLON CINNAMON – Antioxidants, anti-inflammatory effects.
  SEA SALT – Rich in up to 84 trace minerals and electrolytes.
  STEVIA – (1/10 of 1%): Natural plant-based sweetener with no gut-irritating sugar alcohols
Time to take back every waking hour of the day with better health and energy. Fat Fit Go is perfect on a Paleo Diet, a Vegan Diet, is especially useful for those on a Keto Diet, and those looking for low carb snacks. Mmmm tasty nut butter chocolate. Those on a high-fat low-carb (ketogenic diet) know that finding healthy fats can be challenging. Keto snacks and other good snack options are few and far between. You'll wonder how you got by without Fat Fit Go by your side. Not only is it filled with nutrient dense ingredients, it tastes incredible too! A better nut butter option.
And if you're not perfectly satisfied, we offer a 100% MONEY BACK GUARANTEE. We just know you'll love Fat Fit Go, it's our mission to provide you with the highest quality products and the absolute best customer service. We'll treat you like family. That's a promise!
MACROS REALLY DO COUNT
24 grams of High Quality Fats (making up 87% of all calories per serving) – including Medium Chain Triglycerides and other Healthy, Plant-Based Fats
2 grams of net carbs (5 grams of carbs – 3 grams of fiber = 2 net grams of carbohydrates) – NO sugar alcohols!
When you consume high quality fats your body naturally and slowly breaks the fat down while moving it to the bloodstream as energy. With the addition of MCT (Medium Chain Triglycerides) you also get a fast acting energy source. Double score! MCT's pass directly into the bloodstream without the need for digestion. This combination provides energy from the onset and energy that will stick with you. Prolonged energy and improved brain function without skyrocketing blood sugar is a better way to live. No more crash!
Fat provides more than 2X the amount of potential energy than carbs and protein (9 calories per gram of fat and 4 grams of calories for protein and carbs).
Think you need protein for energy? Think again! Protein is only used as fuel for your body when your diet is inadequate in total calories. Protein plays an important role, just not when it comes to energy (unless you're actually starving).
The consumption of healthy fats helps to improve overall energy levels in the short and long term while also providing metabolic benefits your body can't ignore. And if you like snacks like Macadamia nut butter you're going to really love Fat Fit Go.
Fat Fit Go is an incredibly healthy energy source and it's tastes great. We're proud to offer an incredible product!
Explore with Energy
Incredible adventure food, great for: camping, long-distance races, travel, long hours at work or school, hiking, skiing, snowboarding, boating, and everything else that demands prolonged energy and brain function. Imagine getting a delicious Keto snack box every month (only it's just filled with Fat Fit Go, the best keto snacks)? Yeah, sounds amazing!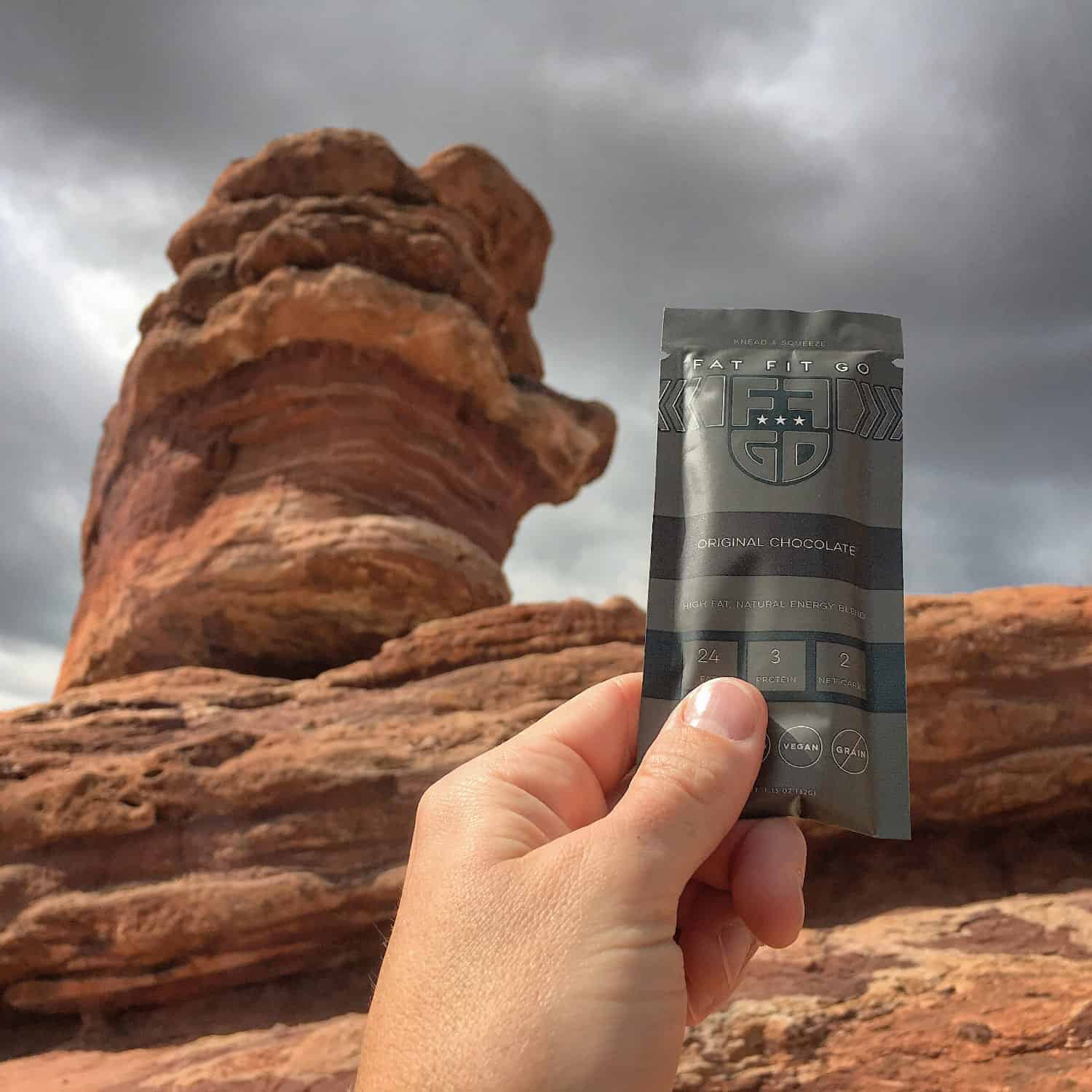 Real Food, Real Energy
 Plant-Based Energy
 Durable, Travel-Ready Pouches
 24 grams of high quality, blended fats including MCT and other nutrient dense super foods in every serving.
 Thinner than a nut butter with the right amount of natural chew (easy to consume and great to aid in digestion)
 Incredible flavor
 Naturally satiating and filling
 Free from: Peanuts, Dairy, Sugar, Soy, Grains
 Good for those on a Ketogenic Diet
 Good for those on a Paleo Diet
 Vegan Approved
 No preservatives or undesirable ingredients
 Manganese, copper, and magnesium
 Omega-3 fatty acids
 Vitamins A & EHeart-healthy plant-based fats
 Rich in Trace Minerals
 High fiber to aid in digestion
 Anti-inflammatory
 Rich in antioxidants