Are you tired of fad diets and endless workout sessions with no results? It's time to try a natural approach to weight loss with adaptogenic herbs!
Adaptogens are a group of natural substances that have been traditionally used for centuries to help the body deal with stress, improve energy and increase overall health.
What are Adaptogens and How Do They Work?
Adaptogens are a group of natural substances, often herbs, that help the body adapt to and cope with physical, chemical, and biological stressors. They work by regulating hormones, stabilizing the immune system, and promoting homeostasis, or balance, in the body.
Adaptogens work by affecting the hypothalamic-pituitary-adrenal (HPA) axis and the sympathoadrenal system, which are the two main systems in the body responsible for regulating the stress response. By modulating the stress response, adaptogens can help reduce the negative effects of stress, including cortisol imbalances and inflammation, and improve overall health.
Adaptogenic herbs can be taken in various forms such as tinctures, teas, and capsules, and can have different effects on the body depending on the type of stress and the individual. Some adaptogenic herbs have been shown to have specific benefits, such as improving mental clarity and energy, reducing anxiety and depression, and enhancing athletic performance.
Top 9 Adaptogens Herbs For Weight Loss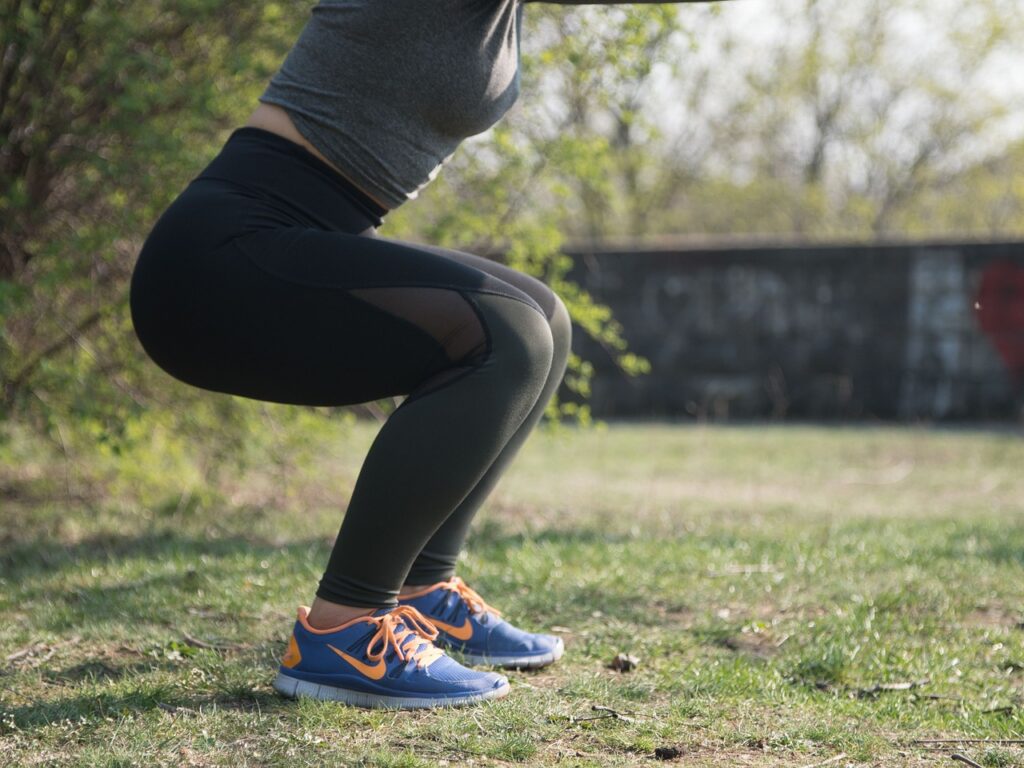 Schisandra Berries
Schisandra chinensis, commonly referred to as five-flavor-fruit, is a berry that can be consumed in the form of powder, pills, or extracts. It is usually taken in supplement form.
Schisandra is renowned for its positive impact on stress management, metabolic performance, and physical endurance and muscle strength.
Studies suggest that the consumption of Schisandra berry, which contains the compound gomisin N with anti-cancer effects, can result in weight loss and a decrease in fat tissue mass, cholesterol, triglycerides, and insulin levels.
Ginseng
Ginseng is a slow-growing perennial plant that is native to Asia and North America. It is one of the most commonly used adaptogenic herbs and has been used in traditional medicine for thousands of years. Ginseng root is commonly consumed in supplement form, as well as in teas and tonics. It is believed to have various health benefits, such as boosting energy, reducing stress and fatigue, improving mental clarity, and enhancing the immune system.
Studies shows that Ginseng can potentially aid in weight loss in several ways. First, it has been shown to regulate metabolism and help the body burn fat more efficiently. Second, ginseng can help reduce stress, which can be a factor in weight gain. Stress can lead to an increase in cortisol, a hormone that promotes fat storage, particularly in the abdominal area. By reducing stress levels, ginseng may help lower cortisol levels and prevent weight gain. Additionally, ginseng has been shown to increase energy levels and physical performance, which may help with weight loss by promoting increased physical activity and calorie burn.
Turmeric
Turmeric is a root plant that is commonly used as a spice in cooking, particularly in Asian cuisine. It is also a popular ingredient in traditional medicine, with a long history of use for its potential health benefits. Turmeric contains a compound called curcumin, which is believed to be responsible for many of its potential health benefits, including anti-inflammatory, antioxidant, and anti-cancer effects.
Turmeric can play a role in weight loss by hindering fat cell expansion, decreasing inflammation, and increasing insulin sensitivity. A study saw individuals who had difficulty losing weight experience significant reductions in body weight and Body Mass Index (BMI) after supplementing with 800mg of curcumin twice per day.
Maca (Peruvian Root)
Maca is a root vegetable native to Peru known for its invigorating effects. While it is commonly promoted for its potential to enhance libido, this stimulation can also aid in metabolism and weight loss.
Studies on animals have indicated that taking maca supplements can lead to weight loss. Experiments with varying doses of maca showed an average weight reduction of 8.6% and 14.3% for lower and higher doses, respectively. Maca can also contribute to weight loss indirectly by elevating energy levels and enhancing sleep quality, resulting in increased physical activity and drive to exercise.
Cordyceps Mushrooms
Cordyceps mushrooms are a type of fungus commonly used in traditional Chinese medicine. They are believed to have various health benefits, including potential weight loss benefits. Cordyceps have been shown to improve metabolism, increase energy levels, and enhance physical performance, all of which can contribute to weight loss.
Cordyceps fungus has the ability to boost the generation of adenosine triphosphate (ATP), which serves as the body's main source of energy.
Additionally, cordyceps may help regulate hormones involved in appetite and metabolism, potentially reducing the risk of overeating and promoting weight loss. However, more research is needed to fully understand the weight loss effects of cordyceps mushrooms and the optimal dosage and administration.
Rhodiola Rosea
Rhodiola rosea is an herb commonly used for its adaptogenic properties, which help the body manage stress. It has also been suggested to promote weight loss by regulating hormones involved in appetite, metabolism, and fat storage. It has been shown to increase the levels of the hormone adiponectin, which can help regulate metabolism and reduce body fat. Additionally, Rhodiola rosea has been shown to increase energy levels and physical performance, making it easier to exercise and burn calories.
Studies conducted on animals have revealed that combining Rhodiola rosea with bitter orange resulted in a 30% decrease in visceral fat, which is the harmful type of fat that accumulates around internal organs and increases the risk of illness and death.
Ashwagandha
Ashwagandha is an herb commonly used in Ayurvedic medicine. It has been traditionally used to help reduce stress and improve physical and mental health. With regards to weight loss, several animal and human studies have suggested that ashwagandha supplementation may help reduce body weight and body fat, particularly belly fat.
It is believed that this may be due to its effects on reducing cortisol levels and oxidative stress, as well as improving insulin sensitivity and fat metabolism. However, more research is needed to confirm these findings and determine the optimal dose and duration of ashwagandha supplementation for weight loss.
Holy basil
Holy basil, also known as tulsi, is an adaptogenic herb commonly used in Ayurvedic medicine. Some studies have shown that holy basil may help reduce cortisol levels, a hormone that can contribute to weight gain, and regulate blood sugar levels, which can impact metabolism and weight management.
Additionally, holy basil may also help reduce stress, which can have a positive impact on weight loss by reducing overeating and binge eating. However, more research is needed to fully understand the effects of holy basil on weight loss and to determine the appropriate dose for weight loss.
Licorice Root
Licorice root has been utilized for centuries as a sweetening agent and a key ingredient in black licorice candy. However, its potential for weight loss lies not in its candy form but in the active component, glycyrrhetinic acid, which has been investigated for its role in promoting weight loss.
This active component in licorice root is responsible for its health benefits, which have been shown to have weight loss properties in animal and laboratory studies. This compound is thought to work by reducing body fat, suppressing appetite, and improving glucose and lipid metabolism. While more research is needed in human trials, these findings suggest that licorice root could be a promising tool in the fight against obesity and related health issues.
Adaptogenic Herbs for Cooking: Incorporating Nature's Powerhouses into Your Meals
In this section, we'll explore some of the most popular adaptogenic herbs and how to incorporate them into your meals.
Ashwagandha in Stir-Fries: Ashwagandha is an adaptogenic herb that is known for its ability to reduce stress and improve mental clarity. This root can be added to stir-fries to add a nutty flavor and boost the dish's nutritional value. Simply add a spoonful of ashwagandha powder to your stir-fry recipe for a tasty and healthy meal.
Holy Basil in Pesto Sauce: Holy basil, also known as tulsi, is a popular adaptogenic herb that is often used to support a healthy immune system and reduce stress. Holy basil has a spicy and slightly bitter taste, making it a great addition to pesto sauce. To make a holy basil pesto, simply blend holy basil leaves, olive oil, parmesan cheese, pine nuts, and garlic in a food processor. Serve the pesto sauce with pasta or use it as a spread for sandwiches.
Maca in Smoothies: Maca is a root vegetable that is native to Peru and is known for its ability to boost energy levels and improve mental clarity. Maca has a slightly sweet, nutty flavor that works well in smoothies. Simply add a spoonful of maca powder to your favorite smoothie recipe for a boost of energy and nutrition.
Turmeric in Golden Milk: Turmeric is a powerful anti-inflammatory herb that is also known for its ability to improve brain function and reduce stress. One of the most popular ways to incorporate turmeric into your diet is through golden milk, a warm and comforting drink made with turmeric, milk, honey, and spices. Simply mix together turmeric, milk, honey, and spices in a small saucepan and heat over low heat for a soothing and healthy beverage.
Adaptogenic Herbs for Weight Loss or a Ketogenic Diet Meal Plan
Breakfast:
Keto-friendly breakfast bowl with eggs, avocado, and ashwagandha powder
Chia seed pudding with almond milk and maca powder
Bulletproof coffee with MCT oil and ginseng powder
Lunch:
Grilled chicken salad with turmeric-roasted vegetables and licorice root powder
Keto-friendly salmon and green bean stir-fry with cordyceps mushrooms
Low-carb vegetable soup with Rhodiola Rosea
Dinner:
Grilled beef or tofu steak with sweet potato fries seasoned with Holy Basil
Shrimp or tofu stir-fry with mixed vegetables and Schisandra berry powder
Keto-friendly casserole with mushrooms, eggs, and spinach, topped with ashwagandha powder.
Frequently Asked Questions on Adaptogenic Herbs for Weight Loss
What are adaptogenic herbs and how do they help with weight loss?
Adaptogenic herbs are natural substances that help the body to regulate its functions and reduce stress. Some of these herbs, such as ashwagandha, Rhodiola rosea, and licorice root, have been found to assist with weight loss by improving metabolism, reducing inflammation, and suppressing appetite.
Are adaptogenic herbs safe for weight loss?
Adaptogenic herbs are considered to be generally safe when taken in recommended doses. However, it is always best to consult with a healthcare professional before starting any new supplement, especially if you have a pre-existing medical condition or are taking any medications.
Are there any side effects associated with taking adaptogenic herbs for weight loss?
Adaptogenic herbs are considered safe when taken in recommended doses. However, some individuals may experience mild side effects such as stomach upset, headaches, or insomnia.
How much licorice root should I take for weight loss?
The recommended dose of licorice root for weight loss may vary based on individual factors such as age, health, and the presence of other health conditions. It is best to consult a healthcare professional before starting any supplement regimen.
Final Thoughts
Overall, adaptogenic herbs have gained attention as potential aids in weight loss due to their potential to impact several aspects of weight regulation, including metabolism, hormone balance, and stress levels. Some of the most commonly researched adaptogenic herbs for weight loss include ashwagandha, Rhodiola rosea, licorice root, and holy basil. Additionally, it is important to note that adaptogenic herbs should not be used as a substitute for a healthy diet and exercise program, and it is always best to consult with a healthcare provider before starting any new supplement regimen.