When it comes to creating nourishing dishes, incorporating chicken can be a great way to add flavor and nutrition. Chicken is an excellent protein source that many people can enjoy. It can be cooked in a variety of ways, from grilled or sautéed to baked or roasted. Additionally, chicken offers multiple advantages, making it an ideal ingredient for nutritionally balanced meals.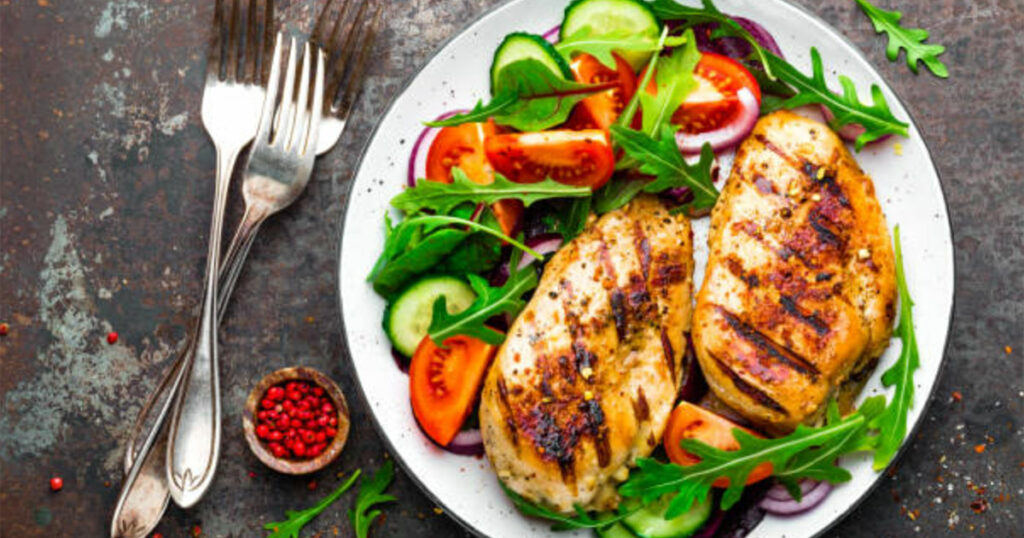 This article will help you uncover the benefits of incorporating chicken into nourishing dishes. And it will provide you with some tips and tricks to help you make the most of this versatile protein.
The Benefits of Incorporating Chicken into Nourishing Dishes
Protein:
Chicken is an excellent protein source, essential for building muscle and other body tissues. It contains all nine essential amino acids, making it a complete protein. For this reason, experts recommend eating chicken at least once a week to get enough of these crucial nutrients.
Vitamins & Minerals:
Chicken is also packed with vitamins and minerals like selenium, phosphorus, zinc, vitamin B6, riboflavin, and niacin. These nutrients play an important role in maintaining healthy bones, teeth, skin, and hair. Moreover, some research has suggested that selenium may help protect against certain types of cancer.
Low Fat & Calories:
Chicken can be a low-fat and low-calorie food when prepared correctly (by removing the skin and fat). This makes it an ideal choice fsor those who are trying to lose weight or maintain a healthy diet.
Cost-Effective:
It is one of the most affordable proteins available. This makes it an excellent option for tight budgets. It can also last longer than other proteins, such as beef or pork, so it's easy to stock up and save money.
Tips and Tricks for Incorporating Chicken into Nourishing Dishes:
1) Choose Lean Cuts of Meat:
Opt for lean cuts like breast, tenderloin, and wings when buying. These cuts contain less fat and calories than dark meat and skin-on cuts. Additionally, they are more flavorful since they have less fat to mask the flavor of the meat itself.
2) Be Creative with Seasoning:
To enhance the flavor of chicken, try experimenting with different seasonings and marinades. This can turn a simple dish into something truly delicious. You can also add herbs and spices to boost the nutritional value of your meal while adding intriguing flavors. For instance, this homemade chicken fricassee recipe includes a mix of oregano, thyme, garlic powder, and paprika for an amazing flavor. There is also white wine and broth for added flavor.
3) Use Different Cooking Techniques:
Roasting, grilling, baking, sautéing, and poaching are all great techniques for cooking. Each method has its unique flavor profile, making it ideal for creating interesting dishes.
Incorporating chicken into nourishing dishes is a great way to add flavor and nutrition. It is an excellent source of protein, vitamins, minerals, and other essential nutrients. And it can be cooked in several different ways for maximum versatility. So if you're looking for a nutritionally complete meal that won't break the bank, consider using chicken as your main ingredient. With these tips and tricks in mind, you can easily create delicious and nutritious dishes that the whole family will love!