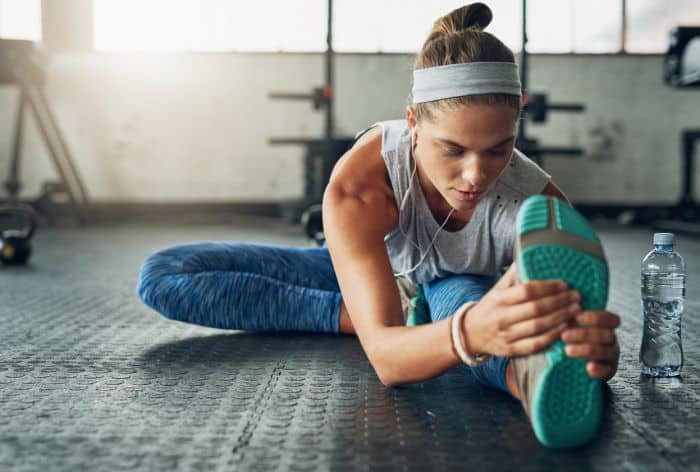 Knowing how to fast correctly will give you a whole host of health benefits. Fasting is our natural, ancestral way of life. It should be priority for everyone (not just those trying to lose weight).
It has often been said that breakfast is the most important meal of the day. But you shouldn't take this adage as a fact.
There are many different ways to arrange your diet. Research has suggested that skipping breakfast also has a variety of health benefits. However, IF (intermittent fasting) isn't just about skipping one meal.
IF can optimize both mental and physical health and help your body retain muscle while increasing fat loss.
But achieving these intermittent fasting results requires dedication and effort. You'll have to make lifestyle changes not only in your diet but possibly in your exercise routine as well.
If you've been struggling with weight loss for a lot of your life, then intermittent fasting could be the thing you were missing. Read on to learn more about this diet style and the ways it may be able to help you reach your goals.
What is Intermittent Fasting?
To say that intermittent fasting was a diet would be incorrect. In actuality, it's more of a dieting pattern. It consists of you making a decision to skip predetermined meals purposefully.
Through fasting, you'll consume the majority of your calories in one window of the day and not eat for a much larger portion of the day / night.
How Does It Work?
When you fast, you typically skip an entire meal (or meals) each day.
That means that even if your other two meals are larger than before, you will consume calories during a shorter window during the day.
Whenever you eat a meal, you spend a few hours processing it and getting the nutrients that you can from it. Letting your body rest is VERY beneficial for several metabolic functions.
About Fat: If you have (energy from food) readily accessible all the time, your body will use that rather than your stored fat to power itself through the day.
For carbs and sugar, this is especially true. Your body likes to burn them first since their energy is so easily converted for use. Most people alive today are really great sugar burners… however, they seriously lack in the fat burner category. Insulin causes excess sugars to be stored as fat.
When your body is in a fasted state, it doesn't have food readily available for energy. That means that it's more likely to pull from your fat stores allowing you to lose weight. It also allows your cells to rejuvenate and improve (autophagy).
If you work out in this fasting state, it may have an even more pronounced effect. Since your body doesn't have any large stores of glucose immediately available, it will adapt and pull the energy from the fat that is stored in your cells. Note: for explosive energy and for advanced fat burners (those who are fat adapted) – targeted keto is very effective. This means you consume non-starchy (not fruits for example) 20-30 minutes before a workout. This fast acting sugar can bump your energy levels just long enough (use it all up during your explosive workout) while not taking you out of ketosis or hampering your fat loss plans. Also Note: if you do this during a fast you negate the effects of a full fast. A full fast means: ZERO calories. However, this process is effective for those doing workouts like Crossfit or Power Lifting.
What Are Intermittent Fasting Results?
If you aren't familiar with intermittent fasting results, then you may be interested to find out that it has other health benefits than weight loss alone.
In fact, it can help you achieve many of your goals. With the ideal diet (Keto), you will be able to consistently lose weight and maintain the health of your body while simplifying your day.
Gone are the days of having to prepare a bunch of different meals. Now you can skip a meal or two and not worry about eating during the time you set aside for it. + when you're fat adapted you don't have to worry about being hungry, you won't be. You won't have the same cravings you did in the past.
This method is a much quicker way to eat. Instead of getting out ingredients and cooking multiple times a day, you will only have to worry about it twice a day. Same goes for doing the dishes and cleaning up after you eat. You save money too!
Intermittent Fasting for Weight Loss
Intermittent fasting results occur when you consume fewer calories by skipping meals. In a recent study, researchers found that skipping meals could reduce body weight significantly over time.
They discovered that for weight loss, alternate-day fasting has the most significant results with participants losing more than double than those that participated in daily intermittent fasting.
The study showed that they lost a great deal of circumference around the waist as well. That means that much of the weight they lost was most likely belly fat.
Healthy Eating, Simplified
One of the biggest benefits of intermittent fasting is how much it can simplify your life. If you eat during a small window of the day, then you can maintain a healthy lifestyle much more easily.
If you only have to focus on sourcing a healthy meal twice a day, then you can make healthier choices while still saving time on meal prep and cooking.
What Drawbacks are Associated With Fasting?
Although intermittent fasting results can be dramatic, many people are nervous about starting. Their biggest concern is how they will maintain their energy levels and focus is they have a constant hunger feeling during their fasting period.
But while experiences do vary, the transition from constant meals to intermittent fasting can be quick. Many people's body's adapt to the new diet pattern after just a few days.
If you ever heard that skipping meals would lead your body to function poorly, then you would be surprised to hear the results of a recent NIH study.
They found that when their participants received diets that were nearly calorie-free or if they got the optimal nutrition, they were able to have no notable differences in their cognitive performance, activity level, ambulatory vigilance, or ability to sleep properly after two days.
In fact, read more on autophagy, the benefits of fasting are exponential.
So, why do so many people feel grouchy while they're hungry?
One explanation could be that you have eating habits developed which lead your body to expect food at specific hours of the day. Since it is used to being hungry, it will alert you whenever one of these times comes along.
But really… when your body is in a sugar burning state (not eating a high fat diet) re-feeding is a constant struggle.
But, if you retrain your body, then you can comfortably achieve intermittent fasting results. Your hunger pains will pass over time and you will begin to feel more energized during your fasting periods.
Note that for some people who have blood sugar regulation issues, it can be more difficult to maintain their energy levels while fasting.
If you suffer from hypoglycemia or diabetes, then you should talk to your doctor before making any changes to your eating schedule.
Building Muscle While Fasting
One problem with weight loss through dieting is that your body burns muscle as while as fat during periods of starvation. That may make you believe that muscle loss would be one of the intermittent fasting results.
But in actuality, studies have shown that this kind of diet scheduling can be beneficial for maintaining muscle density while losing weight.
In fact, in the studies, those who limited their calories had weight loss that was 25 percent muscle. In those that tried intermittent fasting, the amount of muscle loss was only 10 percent.
Individual results will vary, so make sure you start your fasting by monitoring both your weight loss and your muscle density to ensure your body is getting the nutrition it needs to function at optimum levels.
Does Gender Make a Difference?
Intermittent fasting results do vary from men to women. In studies, they had different results in hormone levels and glucose levels after periods of fasting.
This was especially true for women who fasted while menstruating. The metabolic changes were significant. However, they did not find that the fasting led to any significant permanent changes in the women or their menstruation cycles.
Despite these results, many women should take care while fasting. This includes women who have a history of eating disorders, women who are chronically stressed, people with problems sleeping, people with unhealthy diet and exercise routines, and women who are pregnant.
How Does Fasting Affect Your Hormones?
Body fat is how your body stores energy. If you don't eat anything, then it changes stored fat into accessible energy. This is controlled by changes in your hormone levels including norepinephrine, insulin, and human growth hormone.
One of the intermittent fasting results is that these hormone levels change in a way that may make fat burning easier.
Lower levels of insulin can lead to more fat burning. The fast will also cause your levels of human growth hormone to increase which can aid your body in gaining muscle as well as aid in weight loss.
Norepinephrine levels are also affected. As they change, your body will begin to break down your fat cells into free fatty acids so that it can burn them for fuel.
Six Popular Fasting Methods
Intermittent fasting results have led to a trend of celebrities and weight loss gurus suggesting fad diets. They claim these methods can contribute to weight loss and help to improve metabolic health.
There have been many methods developed to take advantage of the benefits of fasting.
The 16/8
With this method, you will have an eight-hour eating window and a sixteen-hour fasting window. During your eating window, you would consume two or three meals.
This method can be accomplished easily by not eating after dinner and then skipping breakfast. Make sure to take the right supplements while fasting to avoid fatigue.
The 5/2
With this plan, you fast for two days a week by restricting your calorie intake to less than five hundred calories. On all other days, you eat normally.
This method allows you to achieve intermittent fasting results while still leading a normal lifestyle most of the time.
Eat-Stop-Eat
This option requires you to do a twenty-four hour fast once or twice a week. Most people choose to do this by fasting from dinner one night to the next.
Many people find it difficult to fast for this long of a period. It takes a lot of self-discipline.
Alternating Days
A full fast every other day would be a bit extreme, but by limiting your calories to less than five hundred every other day, you may find that you have an increase in your weight loss results.
It can be difficult to try this method because you will have to go to bed hungry some nights.
The Warrior Diet
This diet involves one giant meal at night and snacks of raw fruits and veggies throughout the day.
Spontaneous Fasting
Skipping meals when its convenient can still help you achieve intermittent fasting results. Your body can handle missing a meal from time to time.
If you find yourself able to skip a meal, it can be a great way to decrease your overall calorie consumption.
The Key to Intermittent Fasting Results
If you are trying to achieve intermittent fasting results, then you need to take your diet seriously and develop a pattern of healthy eating habits. The Keto Diet will lead to the best results.
Make sure you focus on the quality of the food that you eat and only serve yourself the most nutrient dense calories.
If you are trying to fast for weight loss, then make sure you eat the same amount you normally would for meals, otherwise it will take you much longer to see results.
Avoid carbs.
Make sure that you are consistent in your efforts and be patient with your body. It will take time to adapt to this new pattern of eating and start to see results.